Annual Shutdown Dates 2021-2022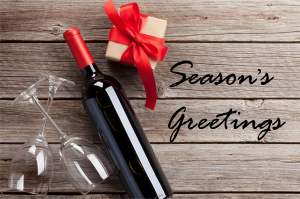 VINPAC INTERNATIONAL ANGASTON, MCLAREN VALE, PROWINE & VI PACKAGING
We would like to provide you with advanced notice of our working arrangements over the Christmas period and into January 2022. 
Angaston & McLaren Vale
Our offices at Angaston will be closed from Friday 24th December, re-opening on Monday 10th January 2022, and McLaren Vale from Friday 24th December until Monday 3rd January 2022.
Our laboratories at Vinpac Angaston and McLaren Vale will be closed from Wednesday the 22nd of December.
Our warehouse and despatch department at Angaston will be operational during this period with the exception of public holidays, whilst the Angaston Cellar will re-open from the 5th of January for receiving, whilst still undertaking all wine management requirements over the festive season.
To view the opening hours of our Vinpac Angaston and McLaren Vale departments at each site please click here
Prowine
Our offices at Prowine will be closed from Wednesday 22nd December.
The Prowine warehouse and cellar will be reopened on the 10th of January to receive wine and dry goods in preparation for bottlings scheduled in the w/c 10th January. The first day of bottling in 2022 at Prowine will be as follows:
Line 1 – Monday 17th January
Line 2 – Wednesday 12th January
 If you require any further information or assistance, please contact your Account Manager, Customer Services, or Wine services, teams.  
We wish you and your families a happy and safe festive season. 
Kind Regards
Lisa Ashby – General Manager – Wine Service